Horizon Inter-Club 18 Hole
Tiburon Ladies' Golf League
2018 Horizon 18-Hole Interclub Information
It's time to get ready for the start of our Tiburon golf league as well as Horizon Interclub. For those not familiar with the 18-hole Interclub golf, here's a brief explanation. This is a competition with 8 players per team per event. Each club plays four 2-person teams and competes between Horizons' clubs, from Omaha as well as surrounding cities. Each of Tiburon's teams plays for total points against another club's team. The team with the highest point total at the end of the season is the first place team for the year.
To be eligible to play interclub, you must do the following:
1.
Be an active and paying member of the Tiburon Ladies' Golf League. If you are a
new
member to the league, the requirement from our by-laws is that you must play at least two times in our weekly league before being eligible for consideration to play. You also must be an active participant in weekly league play.
2.
You must have an established USGA handicap. This requires at least five scores (and preferably ten) should be posted during the most recent 12 month period.
3.
There is no fee to join, but we do purchase team shirts. The cost to play is $50 per date and includes a light breakfast, golf with cart and lunch.
4.
Players selected for each Interclub event will be based on taking the eight lowest USGA handicap players available to play from the Tiburon Ladies League.
If you have any questions, please contact Kathy Graham.
Cell Phone: 402-659-7578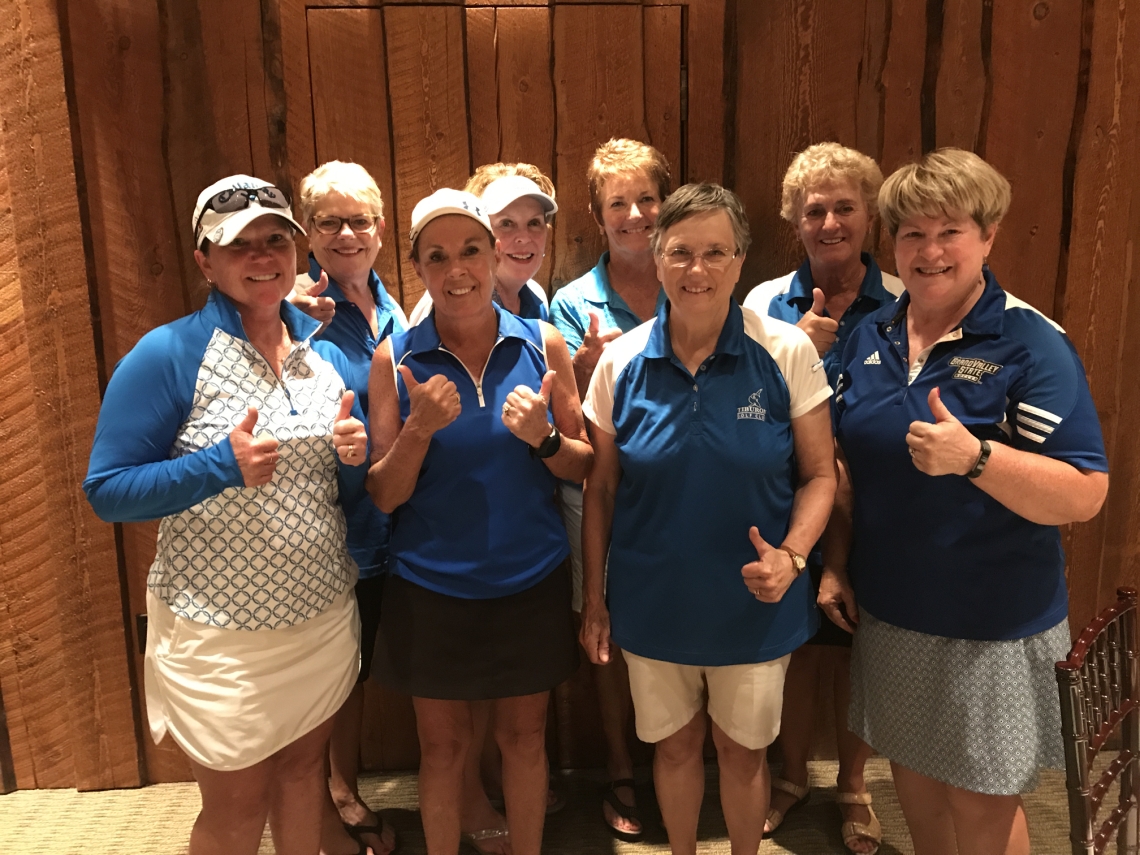 >